VAPE MYST ONLINE SHOP
Welcome to Vape Myst, Established in 2018 we have grown into one of Cambridgeshire's leading vape shops offering one of the widest ranges of disposable vapes and e-liquids in Peterborough and beyond. From nic salts to 10ml eliquid to shortfills and disposables to vape kits and pod kits, coils and batteries we have everything you will ever need available online or instore at our vape shop.
We offer excellent customer service as rated by our customers on Trustpilot, open 7 days a week and offer same day dispatch on all orders placed before 4pm Monday to Friday posted via Royal Mail 1st Class, with free delivery over £25!
Our goal is to offer you unrivalled customer service, authentic products at the best prices we can offer and always be on hand to assist you with anything you may require via telephone, live chat or popping in to our vape shop which is open 7 days a week.
Vape Myst is a committed eco-conscious vape shop, we urge all of our customers to recycle disposable vapes, packaging, old vape kits and empty e-liquid bottles accordingly, please read our recycling page on how to recycle disposable vapes and other vape products safely for you and our environment.
FREE 1ST CLASS UK DELIVERY
SAME WORKING DAY DISPATCH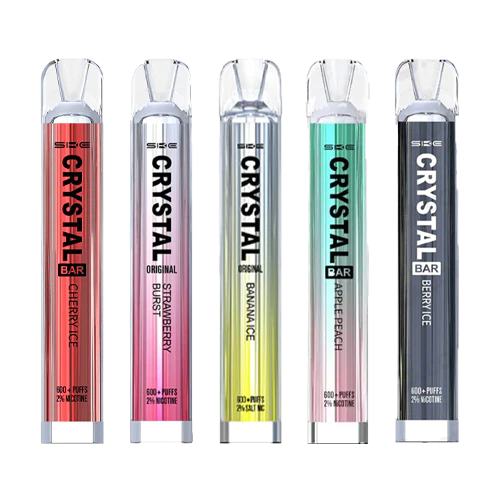 Disposable Vapes
Fully loaded with all the best disposable vape pods on the market, from Elf Bar, Lost Mary and Crystal Bar as well as Soda King and Zeus. We only purchase 100% genuine and legal disposable vapes for your safety from the UK's best importers. PLEASE RECYCLE RESPONSIBLY
MIX & MATCH ANY 4 for £20!
Shop Disposables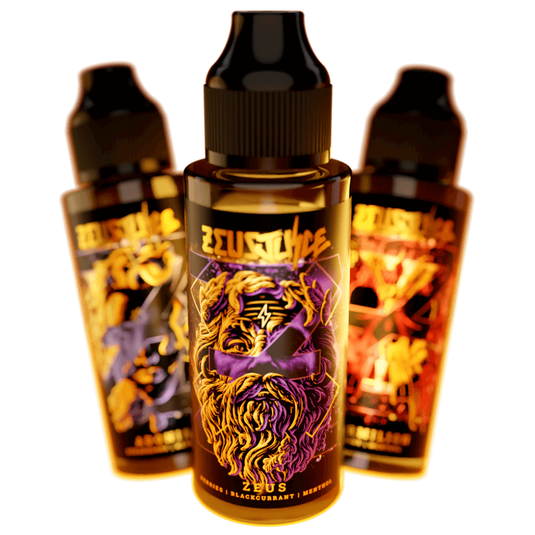 Shortfill E-Liquids
We stock a huge range of e-liquids instore at our Peterborough, Cambridgeshire vape shop. With the wide variety of vape juices in store our customers always have something new to try, and with FREE 1st Class Shipping on orders over £25 our UK wide customers can also take advantage of the selection we have.
MIX & MATCH ANY 2 SELECTED x 80/100ml JUICES FOR £22!
Shop Shortfills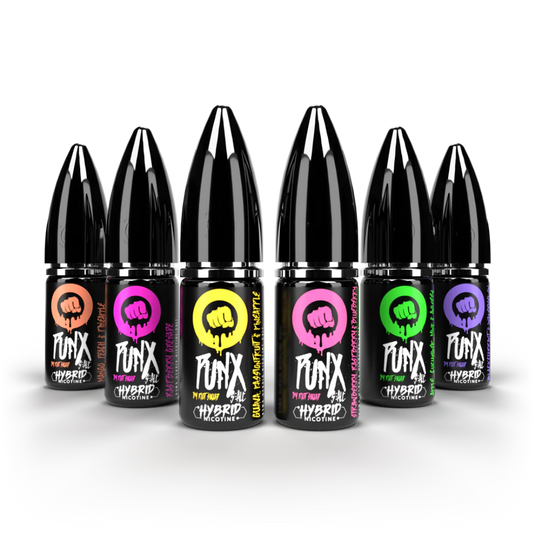 10ml Nic Salt E-Liquids
Our wide range of nic salt e-liquids caters for every taste, with nic salt strengths from 5mg and 10mg to 20mg from brands such as Riot Squad, Tens Salts, No Frills Salts, Punx and many more we have something for everyone.
MIX & MATCH ANY 3 SALTS FOR £10!
Shop Nic Salts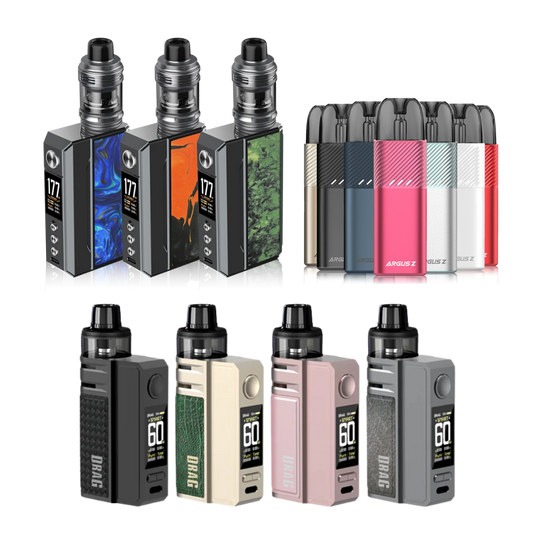 Vape Kits
We are a Voopoo Authorised retailer stocking the latest in Voopoo vape kits as well as many other brands including Geekvape, Aspire, Uwell and Vaporesso. Our vape kits all come with a 30 day returns policy whether in store or online. We have many offers on vape kits with great savings to be had!
Shop Vape Kits
This is my first time buying from you and u…
This is my first time buying from and u have to say im very pleased with my purchase
ALLWAYS 5 STAR SERVICE
ALLWAYS 5 STAR SERVICE AND THAT IS ONLY BECAUSE 5 STARS IS THE HIGHEST I WOULD GIVE VAPE MYST 10 IF I COULD
Excellent shop best in the area
Excellent shop best in the area
Excellent 5* customer service
Excellent 5* customer service. Highly recommended. Lovely shop and quality products. Jamie was really knowledgeable, polite and friendly. I will definitely visit again :) x
Can not fault
Easy way to put this is I can't fault this company and definitely plan on using them again
Good place, good people!
Friendly staff, really supportive.
Highly recommended place
Best vape shop in Peterborough
Best vape shop in Peterborough both shops are awesome
Wow lovely place very friendly staff
Wow lovely place very friendly staff very helpful, I brought chocolate cheesecake and its lush,hubby really likes his vanilla will definitely be back
VAPE MYST PETERBOROUGH VAPE SHOP
Established in early 2018 Vape Myst Peterborough is a friendly, welcoming independent vape shop in Peterborough, Cambridgeshire. Based in Cardea, Stanground, Peterborough we sell the finest and best Disposable Vapes, e-liquids, mods and vape starter kits on the market through our e-cig store and our online vape shop. Making sure we have the latest and best vape products released. We also offer FREE 1st Class UK Wide Delivery on all online orders and a FREE Click & Collect Service 7 days a week from our Cardea Vape Shop. Our promise to you, whether you are purchasing from our vape shop in Peterborough or through our online vape shop is that we will always deliver exceptional customer service, advice and general vape chit chat every time!
PETERBOROUGH VAPE SHOP CLICK & COLLECT SERVICE OPEN 7 DAYS A WEEK
Vape Myst offers a 7 DAY A WEEK CLICK & COLLECT SERVICE for all of our vape products featured on our website! Our 7 Days a Week Click & Collect Service is available at our Vape Shop in Cardea, Stanground, Peterborough. So if you live in Peterborough, or are just passing through you can use our Click & Collect service through our website by just selecting "Pick Up" on the delivery section of our checkout page. It's completely contactless and safe and we fulfill your order within 1 hour, so your items are ready to collect more or less straight away.
VAPE SHOP CALL & COLLECT SERVICE IN PETERBOROUGH
As well as our Click & Collect option you can also use our Call & Collect service, if you know what you goodies you want then just give us a call on 01733 302138 and we will have your order ready in minutes! Our Call And Collect Service is available at our Cardea, Peterborough Vape Shop located in the Morrison's Cardea Carp Park in Stanground. We are open 7 days a week for both Click & Collect and Call & Collect Orders.
FREE UK WIDE DELIVERY
Whether you want E-Liquid, Nic Salts, Nic Shots, Replacement Coils or a new Vape Kit, E-Cig, 18650 Batteries or a Vape Charger we will deliver it to your door, free of charge on orders over £25! And if ordered before 4pm we will ship by Royal Mail 1st Class that same day for you too! Mondays to Fridays.
VAPE MYST E-LIQUIDS & VAPE KIT QUALITY COMMITMENT
Vape Myst Peterborough prides itself on the quality of Disposable Vapes, E-Liquids, Nic Salt E-Liquids, Vape Juices and Vape Kits, Tanks, Replacement Coils & Pods that we sell through our Vape Shop in Peterborough; Vape Myst Cardea is known for its quality Commitment which also extends to our Online Vape Shop in which we take great pride in making just as good as our vape shop. As a result we only purchase the best Disposable Vapes, e-liquids, vapes, e-cigs, vape kits and nic salts direct from the worlds best brands and manufacturers.
Within the Peterborough and Cambridgeshire community and throughout the UK we have built up a reputation for great customer service and great variety, often sourcing many new e-liquids, e-cigs, vape mods and salt nic juices fresh off the production line, its what drives us, and what we love to do!