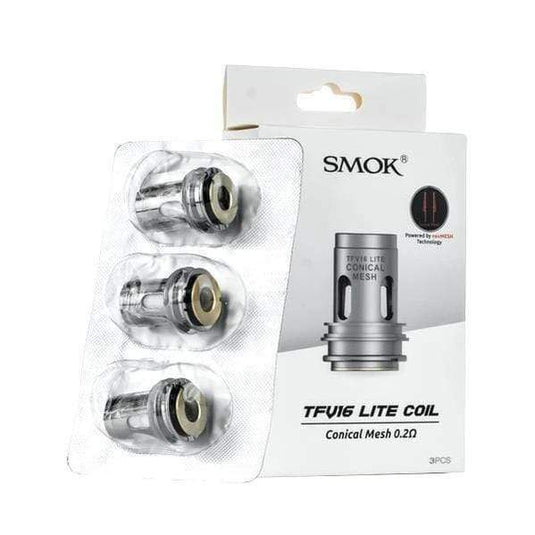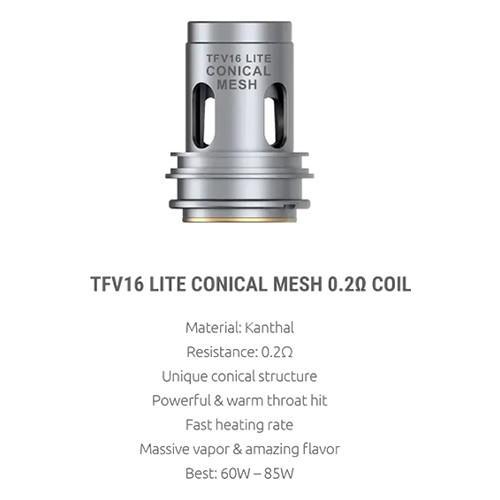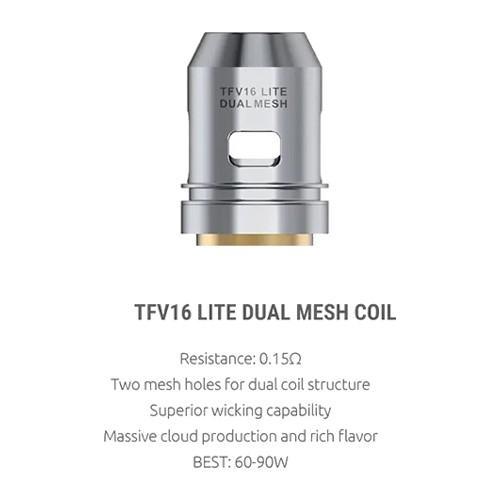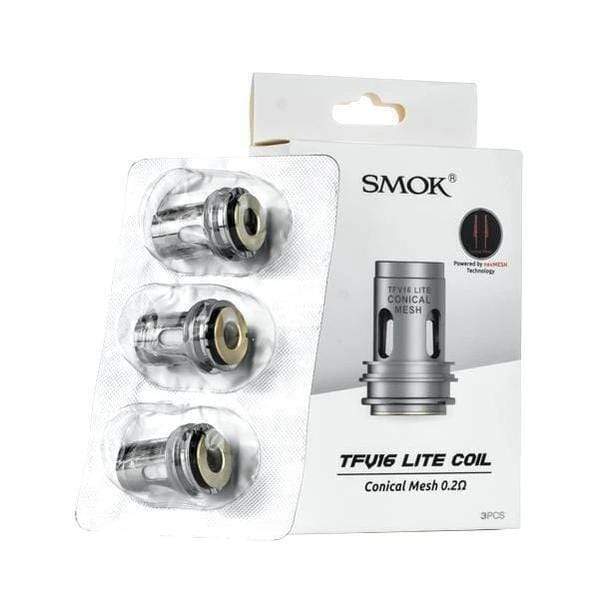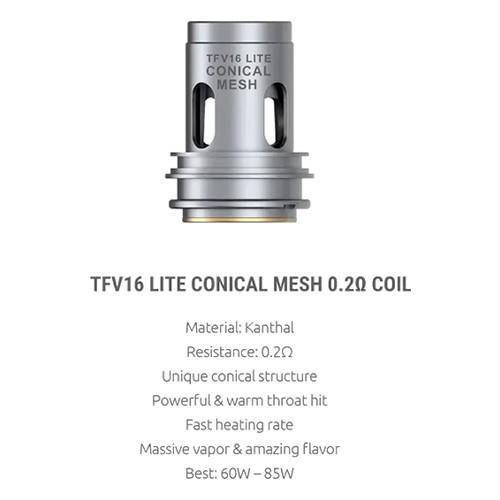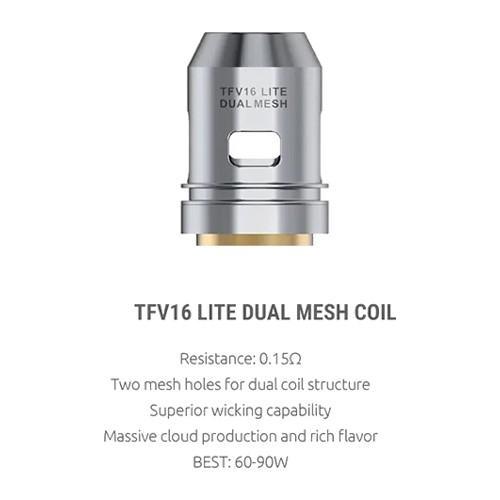 Available at Vape Myst Peterborough vape shop & online is the SMOK TFV16 Lite tank and replacement coils. All coils are supplied in their original retail packaging which comprises of foil sealed packs of 3 individual coils. Available in Conical Mesh and Dual Mesh versions, please see images for more details.
IMPORTANT: Once you have changed your coil it is important to prime the newly installed coil by 'priming' it to avoid burning the cotton prematurely. This involves filing the tank completely with E-Liquid and leaving it to soak in to the new coils cotton before vaping. You should leave the newly filled tank for around 6-8 minutes before use.
Please note these coils are only compatible with the Smok TFV16 Lite Tank.