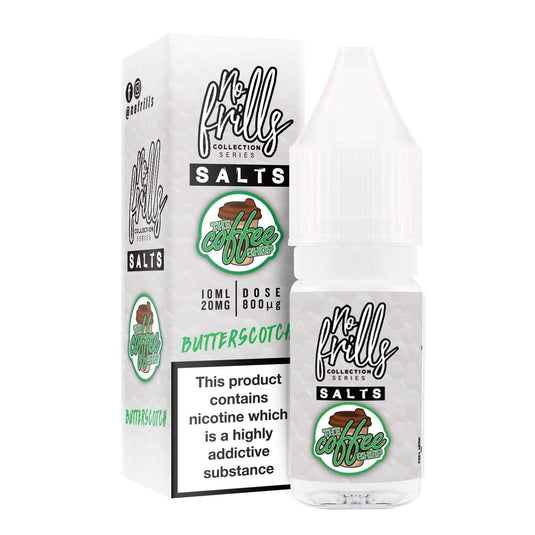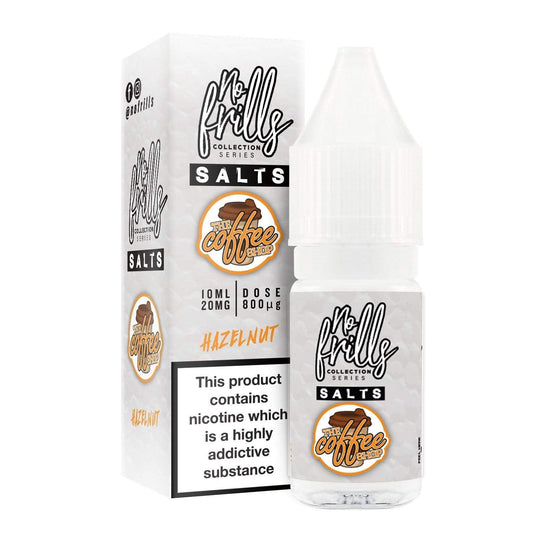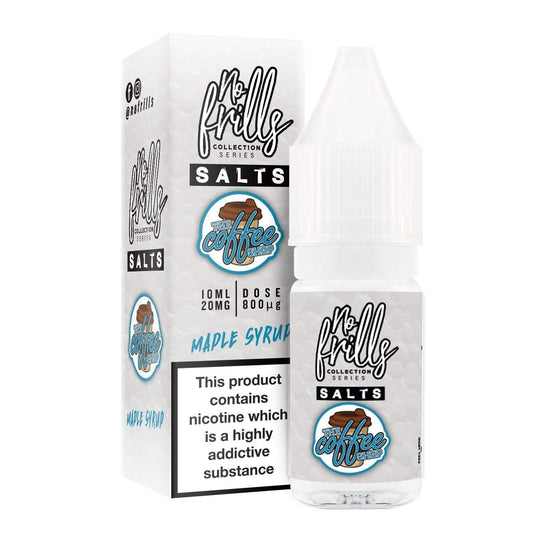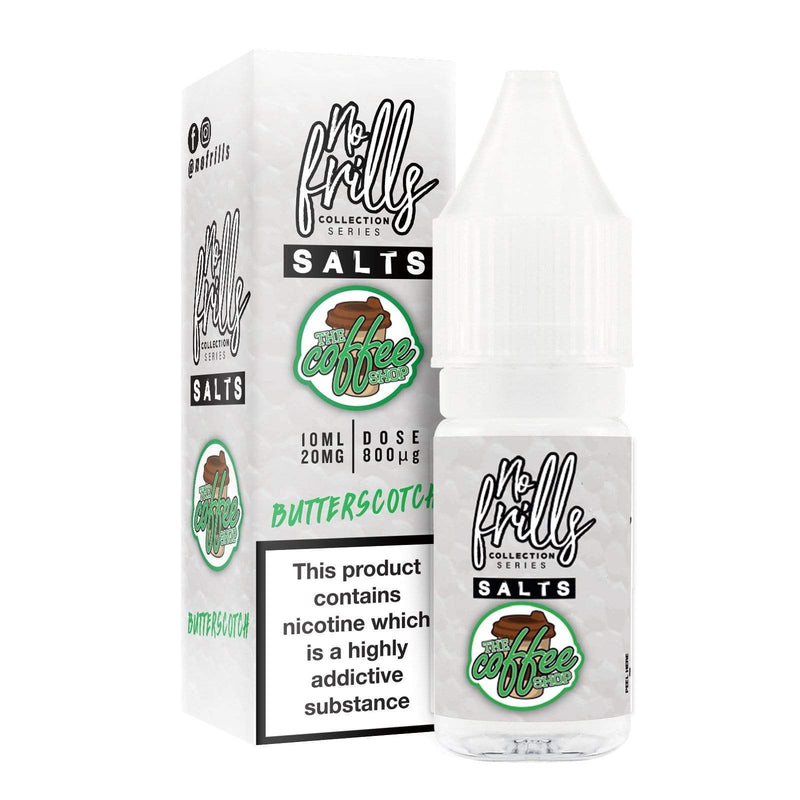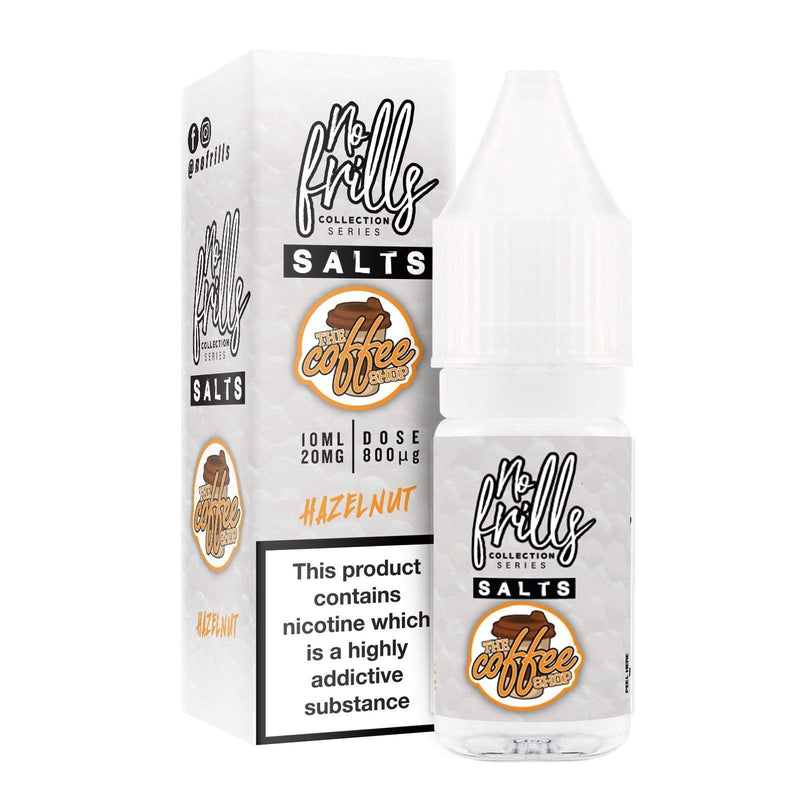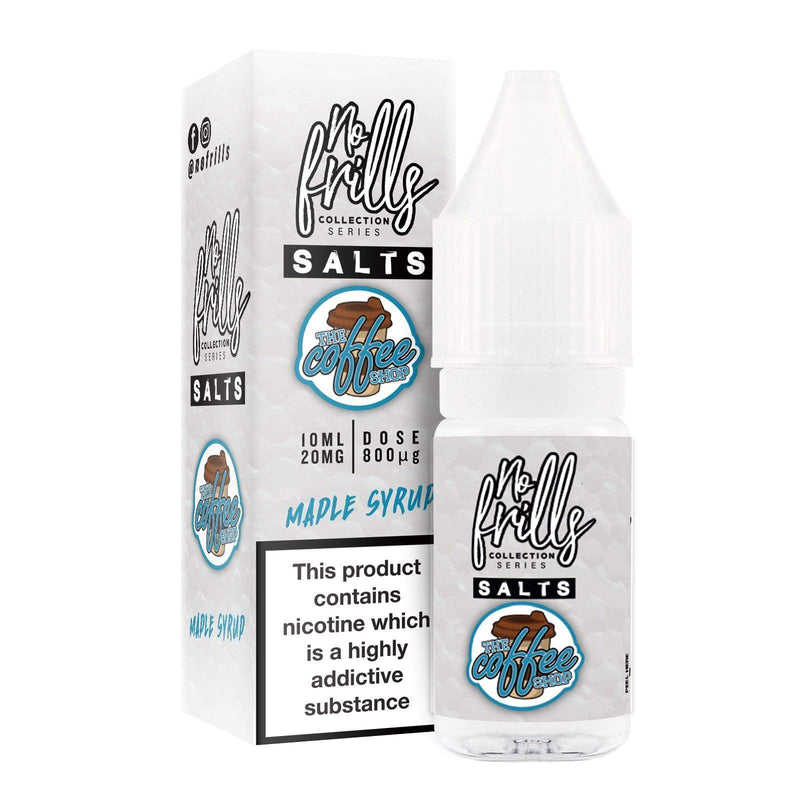 No Frills E-Liquid The Coffee Shop Nic Salts, 3 deliciously flavoured vape juices based around, you guessed it Coffee! Available online or at our retail vape shop in Dogsthrope, Peterborough. 
10ml Eliquid
10ml Bottle
50/50 VG/PG
10mg/20mg Nicotine Salt
The 3 No Frills Coffee Shop Collection flavours are:
No Frills The Coffee Shop Butterscotch Nic Salts - Butterscotch Coffee Shop is a dark americano coffee, with a sweetened butterscotch syrup blended in.
No Frills The Coffee Shop Hazelnut Nic Salts - Hazelnut Coffee Shop is a frothy cappuccino base, with oodles of hazelnut syrup mixed in to sweeten the deal.
No Frills The Coffee Shop Maple Syrup Nic Salts - Maple Syrup Coffee Shop is a sweet latte, with smooth maple syrup stirred in for good measure!