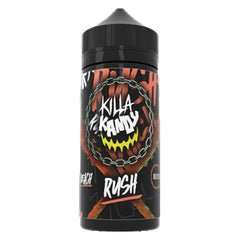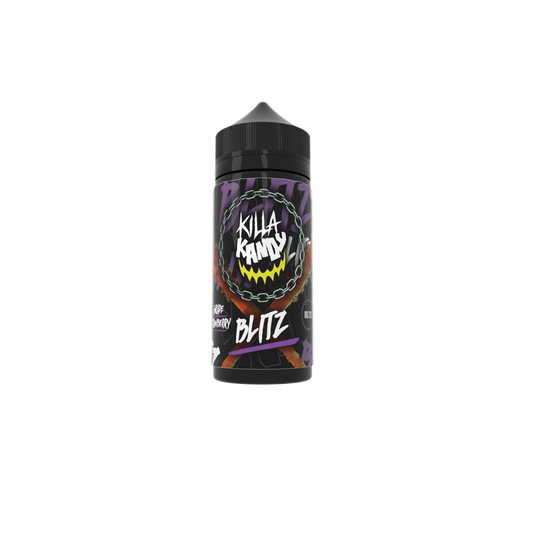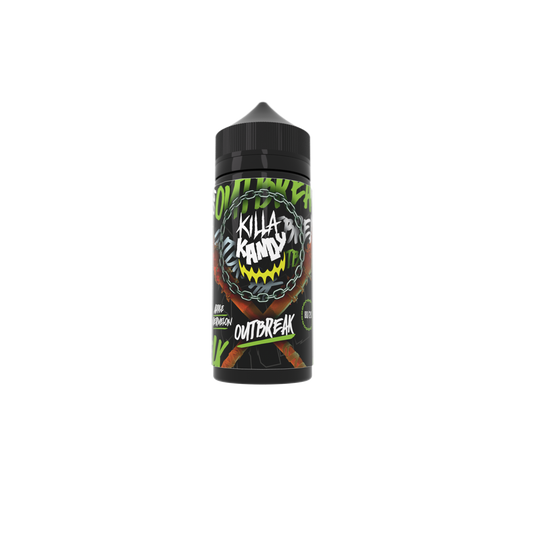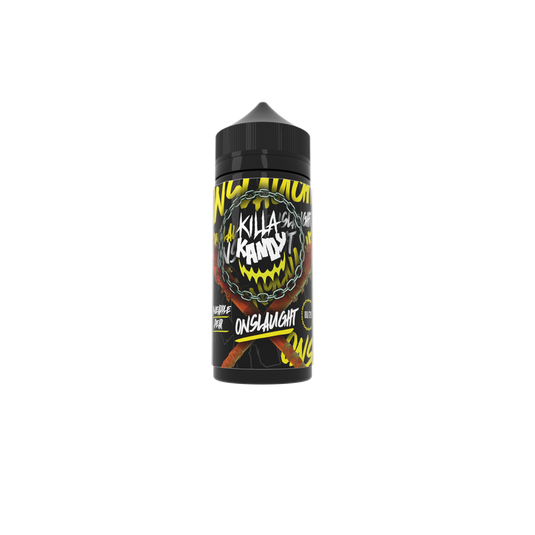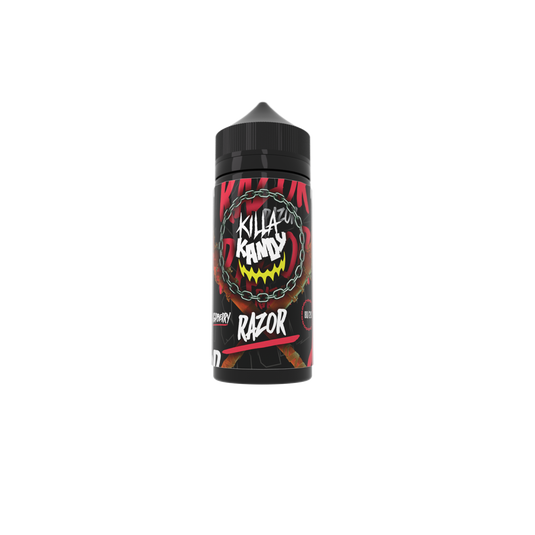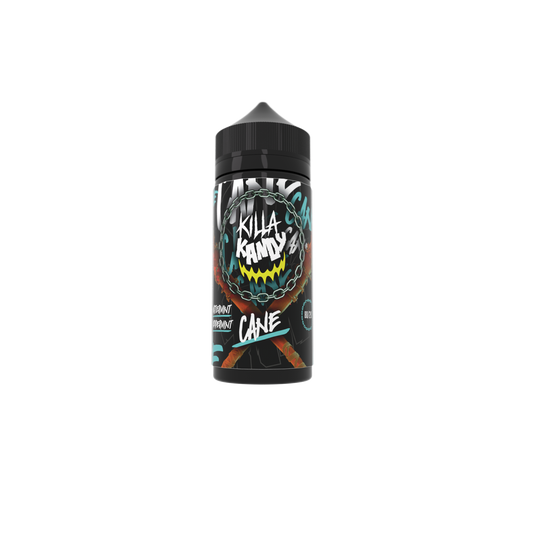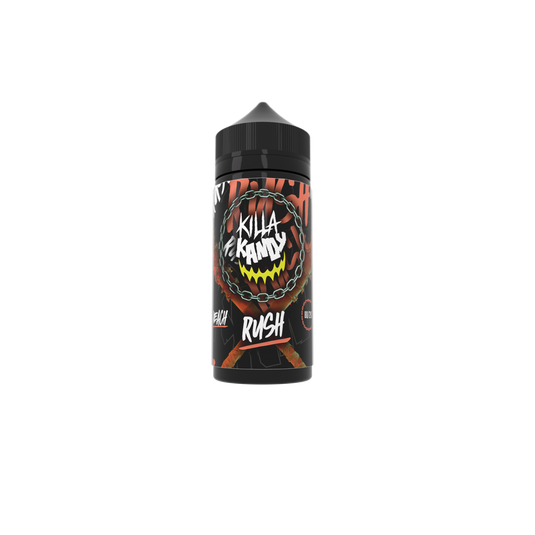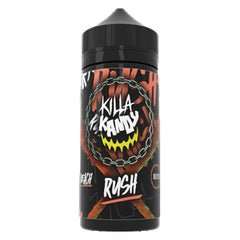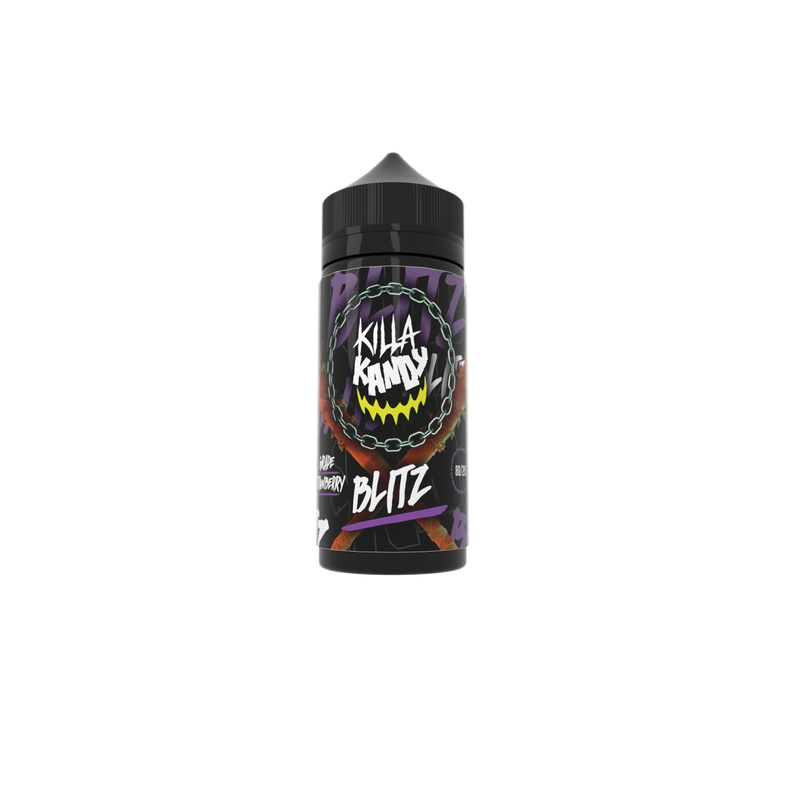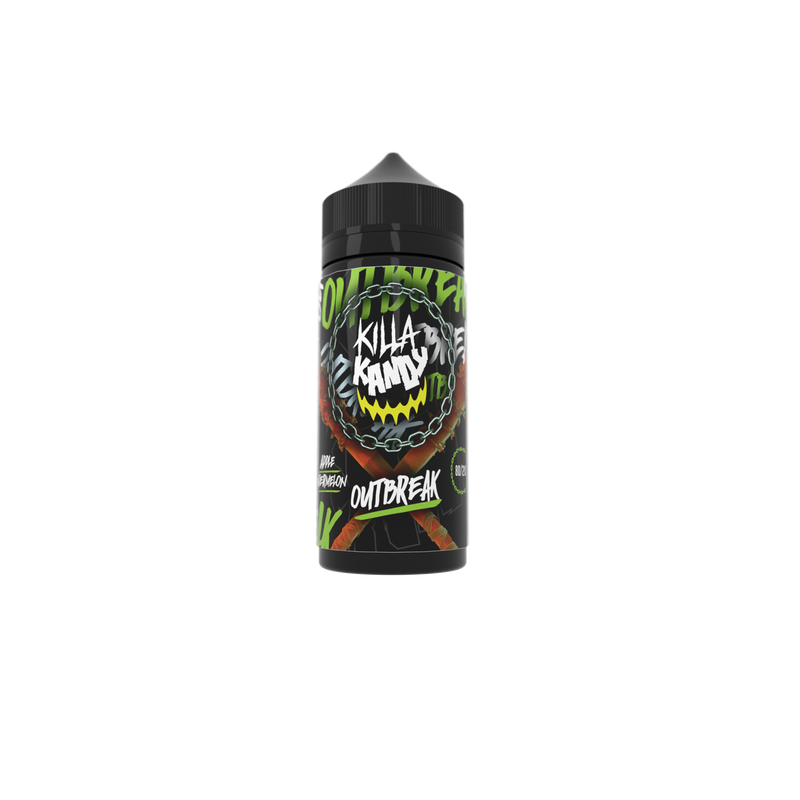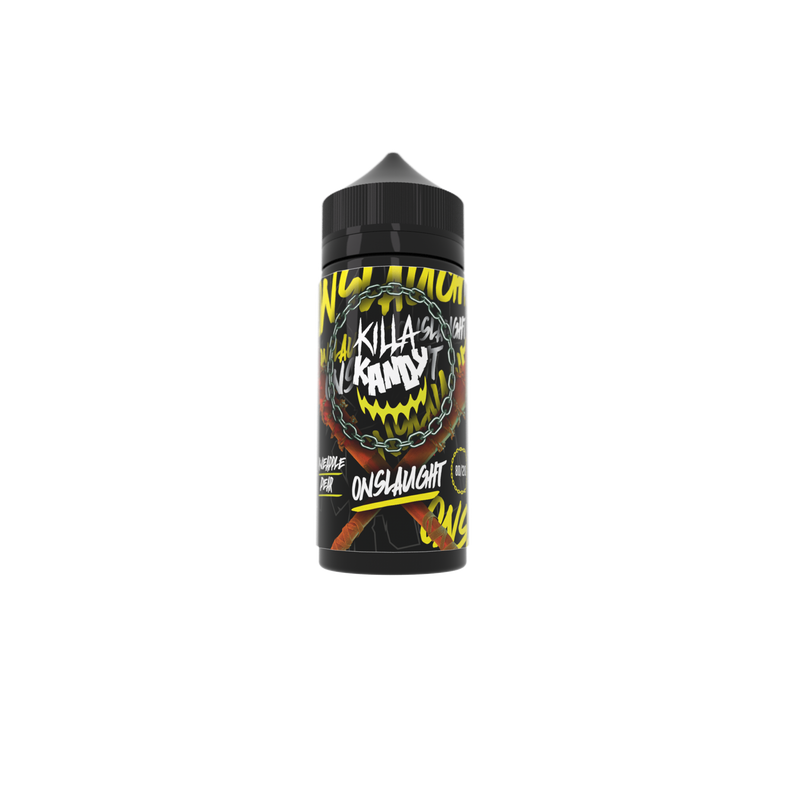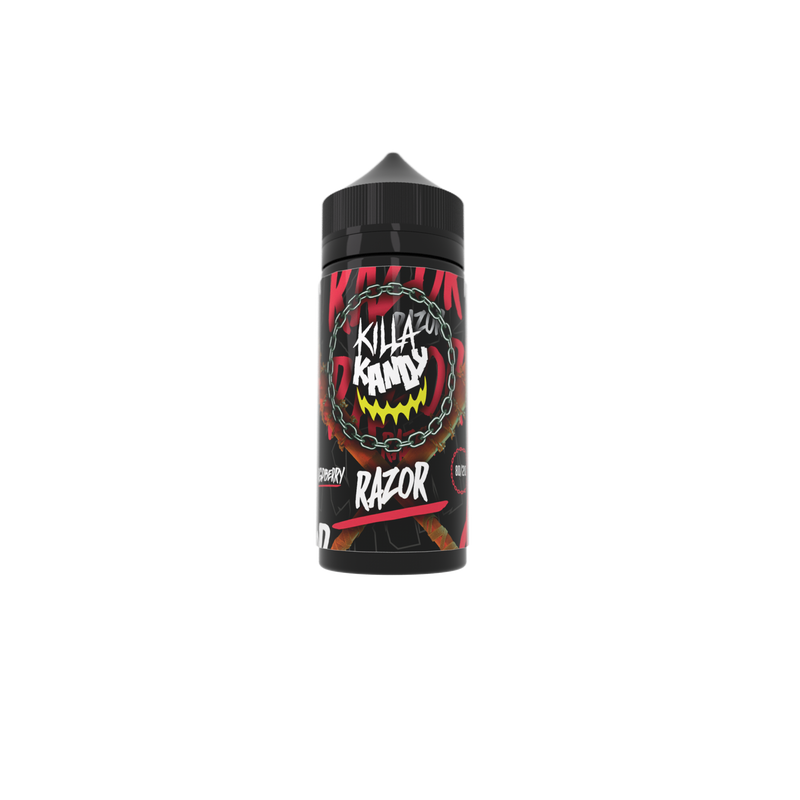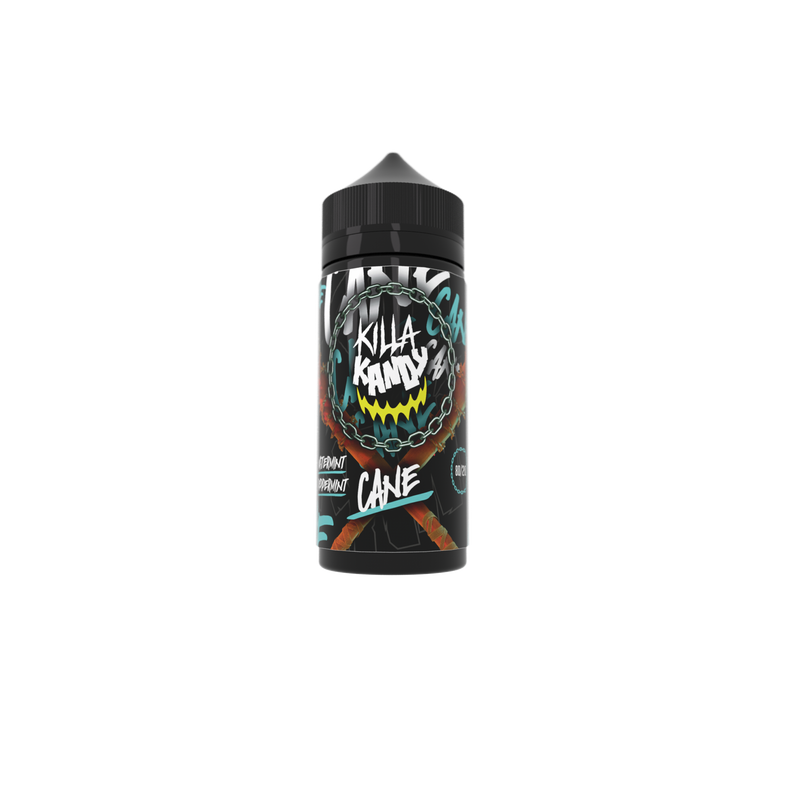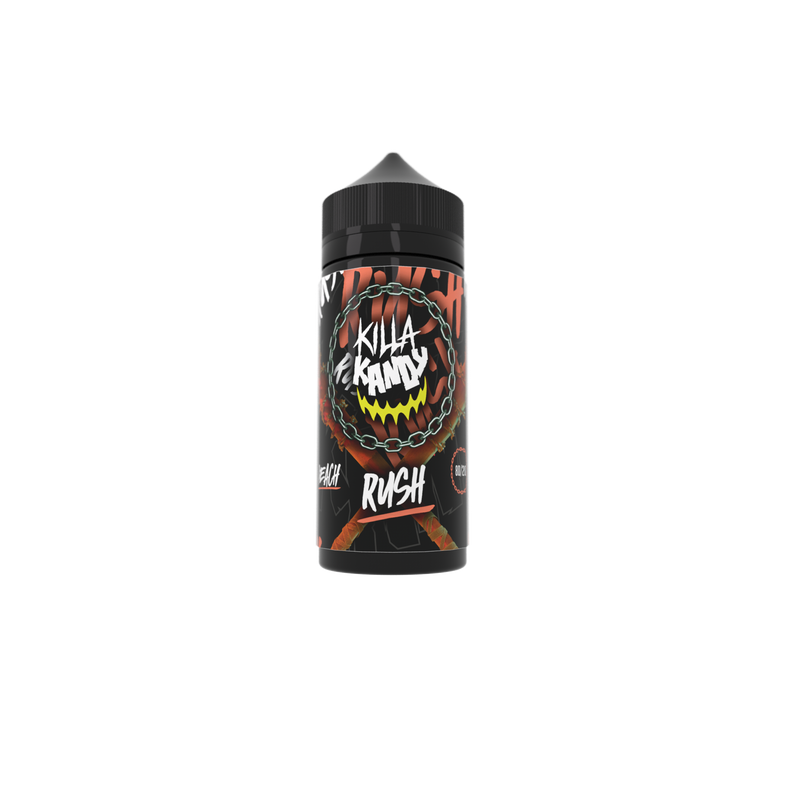 KillaKilla Kandy 100ml Shortfill E-Liquids, 6 tasty candy based vape juices that make for a great all day vape. Available to purchase in our vape shop in Peterborough and online with same day 1st class shipping and free delivery on orders over £25.
120ml bottle 

100ml of e-liquid - add 2 x 18mg Nic shots to make 120ml of 3mg vape juice

80/20 VG/PG
The Killa Kandy 100ml Shortfill E-Liquid flavours are:
Killa Kandy Blitz - Sweet Grape crushed and mixed with a generous helping of luscious strawberries. 
Killa Kandy Outbreak - Fresh apples with a tinge of a sour bite and some watermelon to give a mouth watering sweetness.
Killa Kandy Onslaught - Pineapple rings have been thrown into the mix with delicious pears.
Killa Kandy Razor - Everyone loves a raspberry! Razor found the best you can get and dripped a few drops of blackcurrant just to give it that extra bit of of deliciousness!
Killa Kandy Cane - This is  the peppermint blend that's a great all day vape. Hints of mints infused to perfection!
Killa Kandy Rush - Peach being the dominator here. Sweet, a pinch of sour and Rush may have added and a few drops of apricot just for fun!