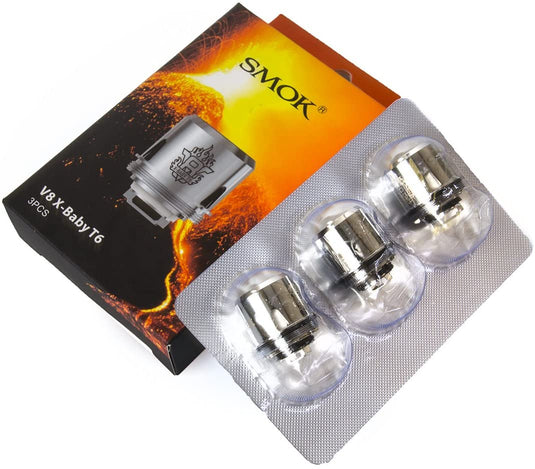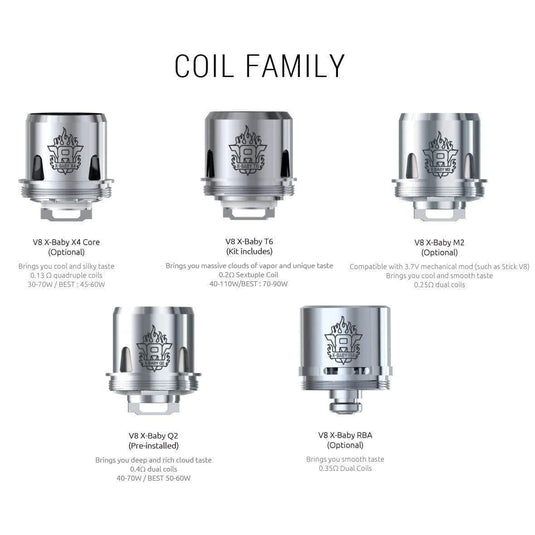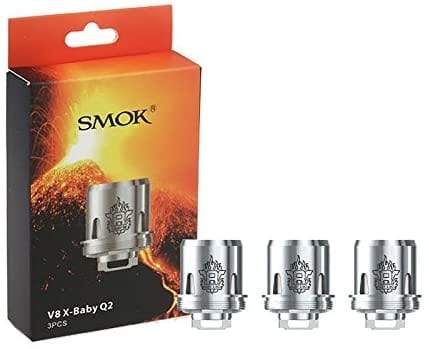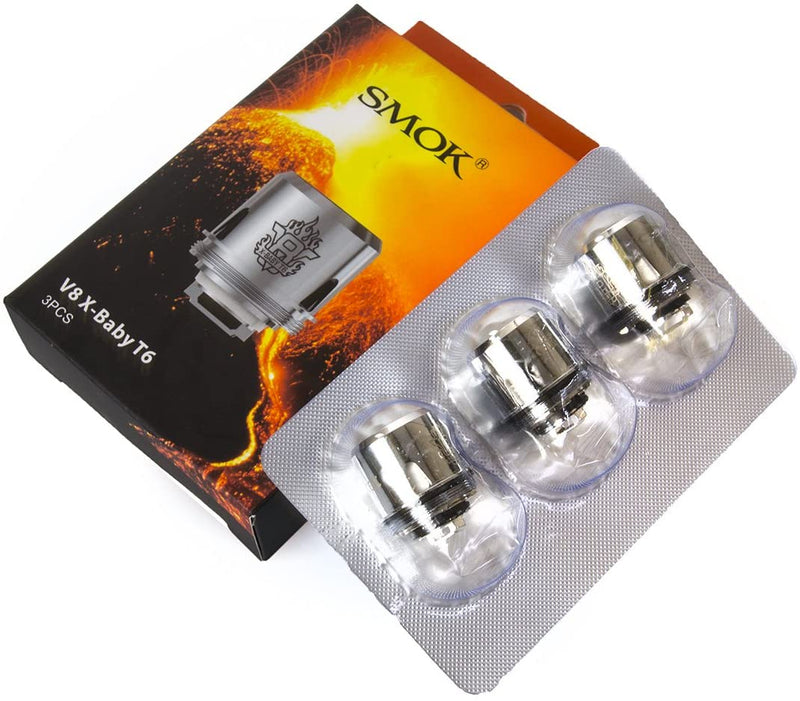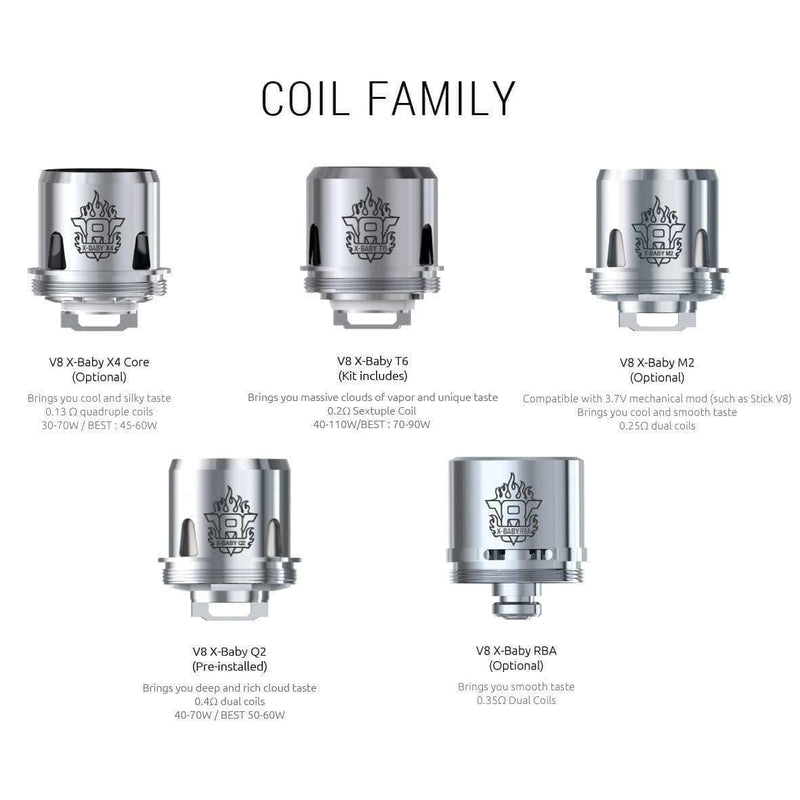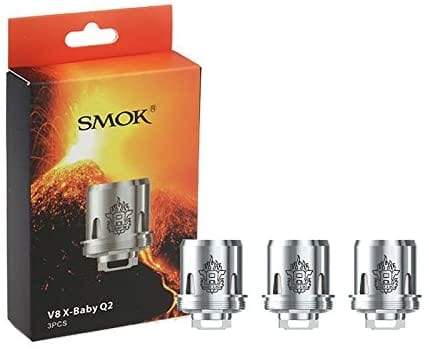 Available at our vape shop and online, SMOK V8 X Baby coils. Compatible with the SMOK V8 X Baby tank as featured on the Smok X8 Kit to name just one vape kit the Smok V8 X Baby tank is featured on. 
PLEASE NOTE: These are NOT compatible with the Baby or Big Baby tank (or the Stick V8 which comprises the Baby tank).
Available Coils in the SMOK V8 X Baby series:
M2 0.25Ω Ohm - dual SS, direct output, cool smooth taste
Q2 0.4Ω Ohm - dual SS (40-80W, best 55-65W) deep rich vapour
T6 0.2Ω Ohm - sextuple SS (40-130W, best 70-90W) massive vapour
X4 0.13Ω Ohm - quad SS (30-70W, best 45-60W) cool silky taste
All of the above coils are suitable for all of the great eliquids featured on our shortfill e-liquid section.