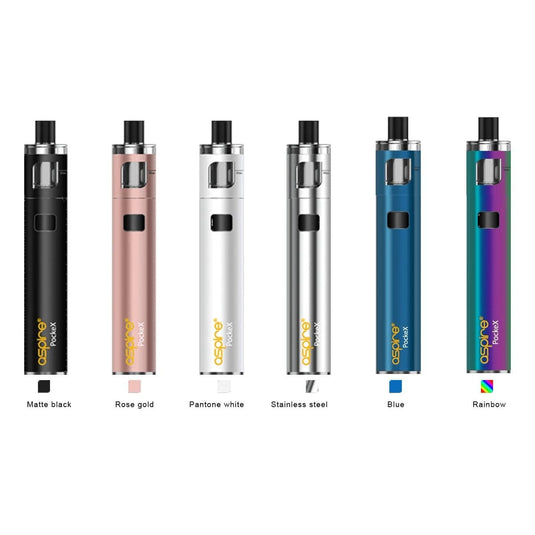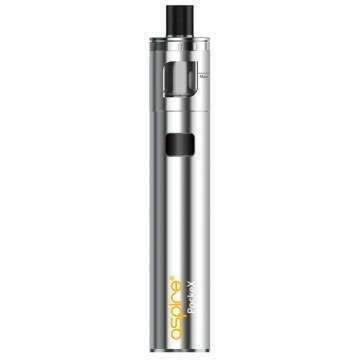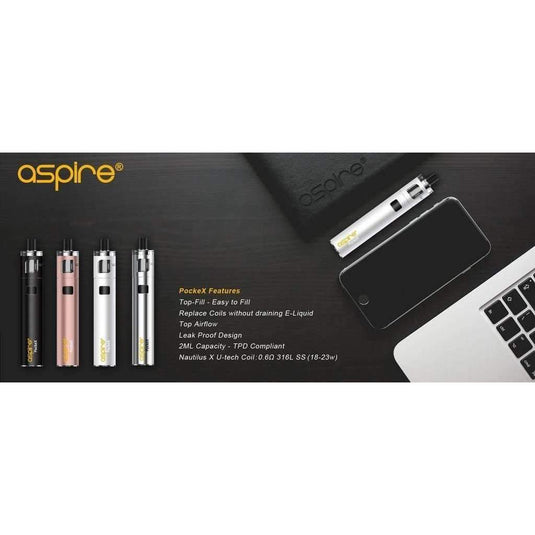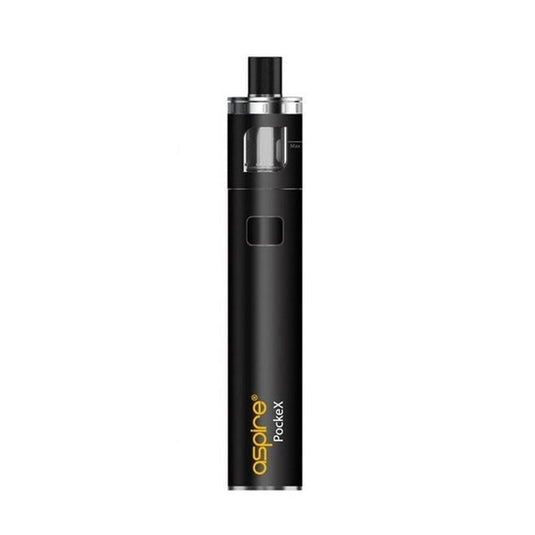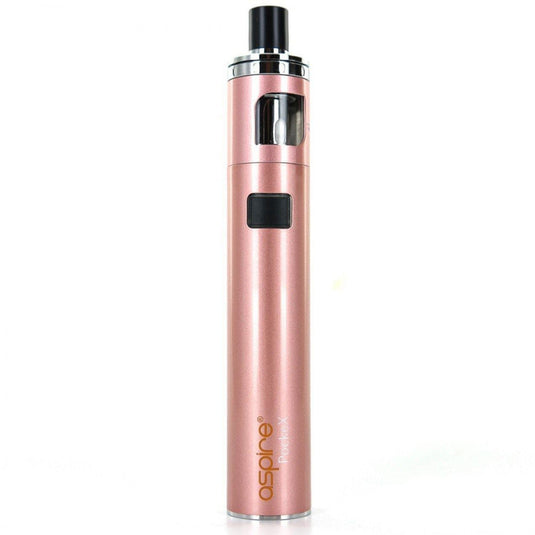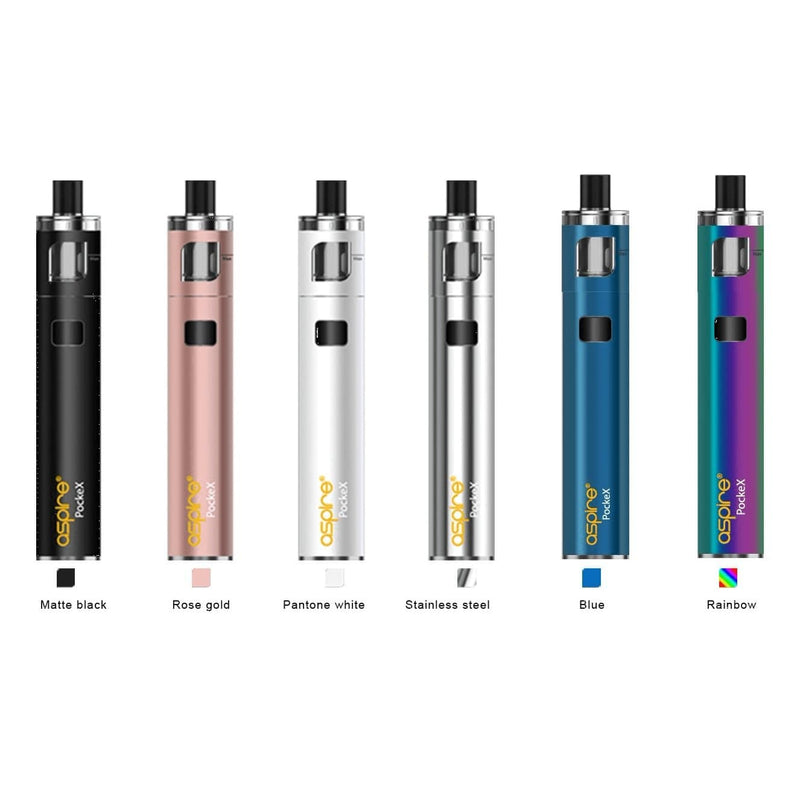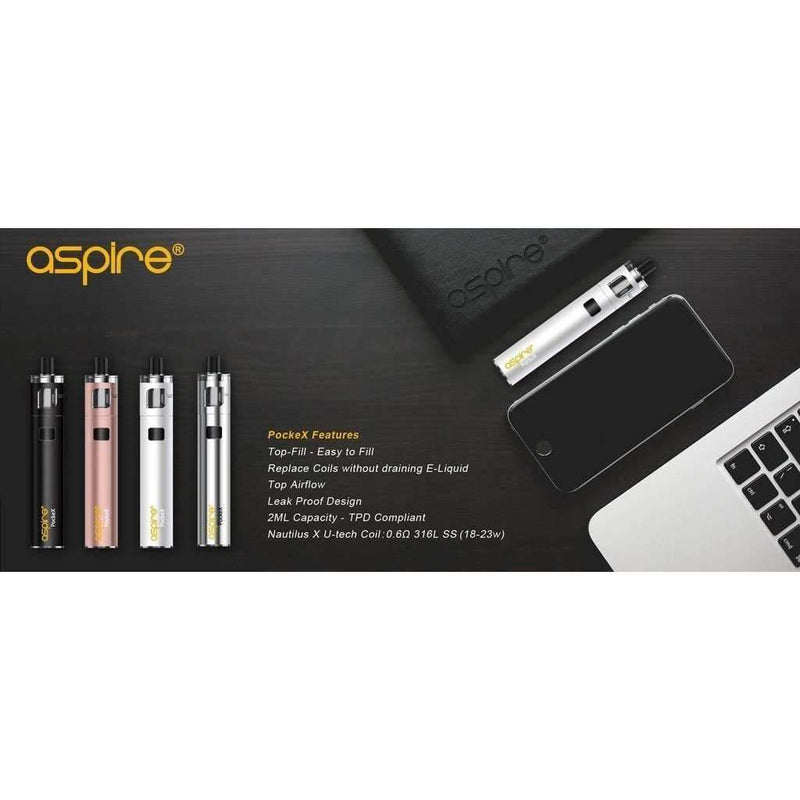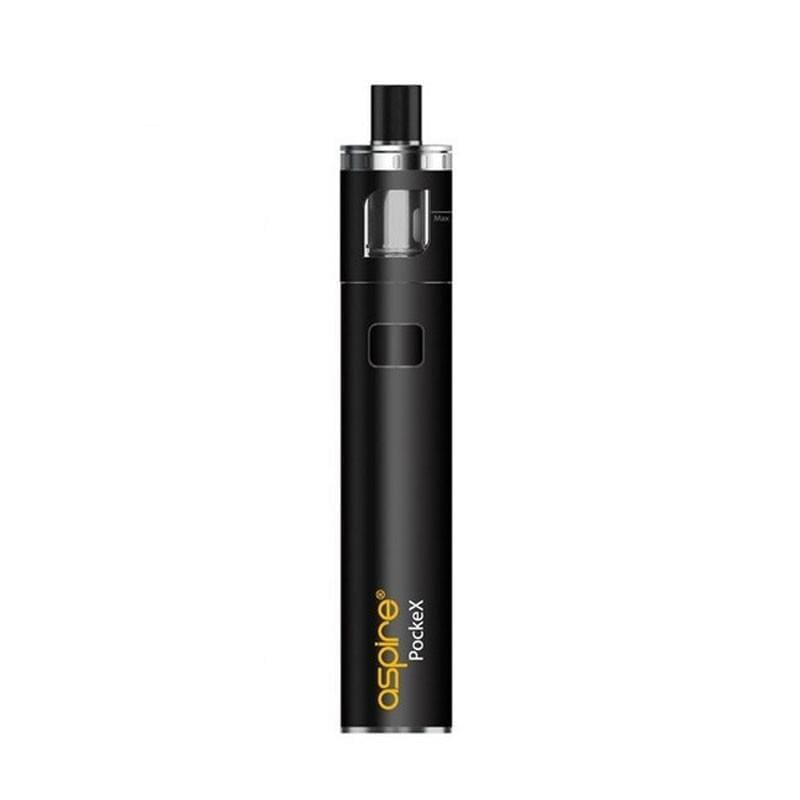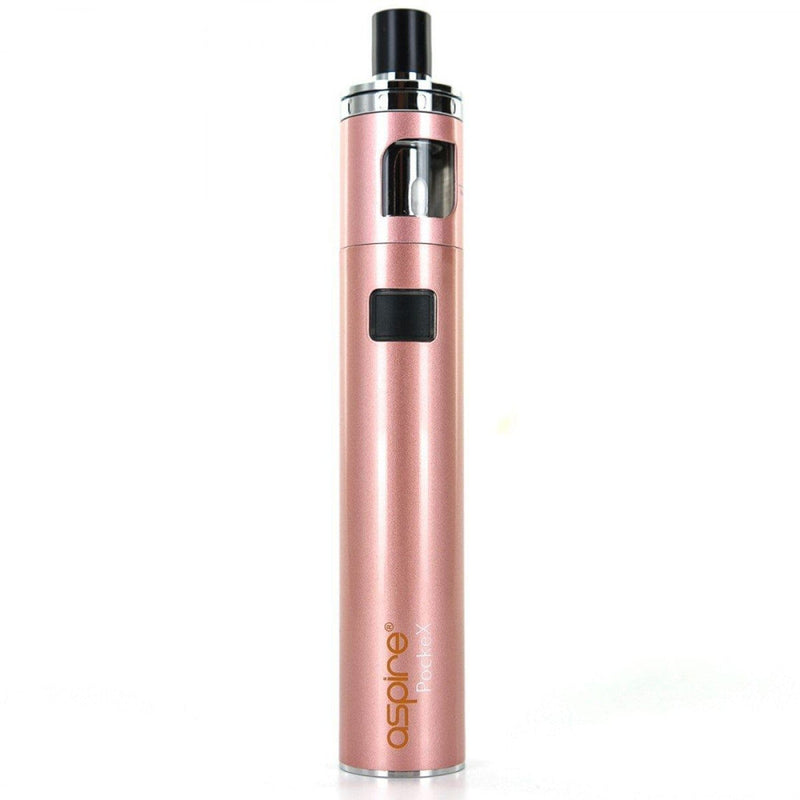 The Aspire PockeX is a great vape device, suitable as a Vape Starter Kit for people just starting to vape and also for those more experienced vapers looking to have a small vape device while on the go. The PockeX is available to purchase from our online vape shop and also our vape shop in Peterborough.
Being just a bit shorter than the iPhone 5s, the Aspire PockeX is the ultimate pocket All-in-One (AIO) device. Packed with a 0.6Ω stainless steel Nautilus X U-Tech coil, the PockeX is a sub-ohm device. The PockeX has a wider drip-tip and larger top-airflow allowing for increased vapor production. 

PockeX's discrete size and low-profile sub-ohm vapor production makes the PockeX your must-have vape while indoors or on-the-go.
Get your PockeX replacement coils here & Replacement PockeX Glass here