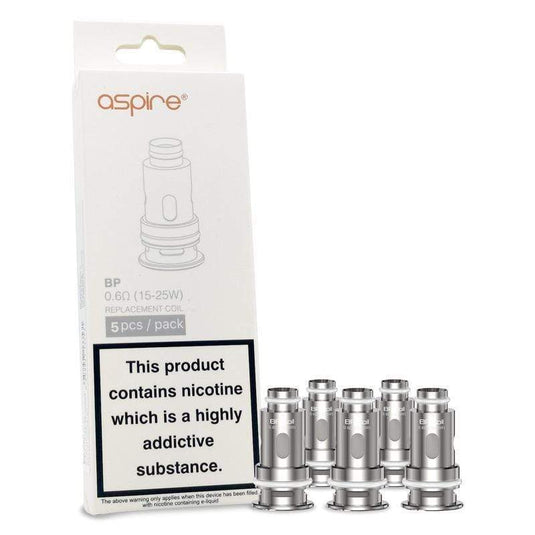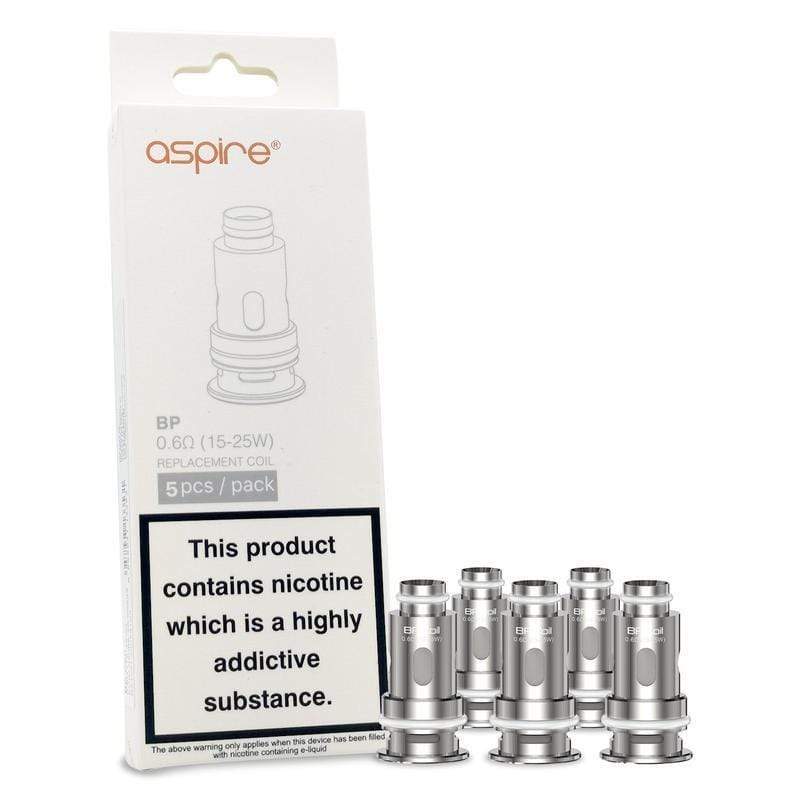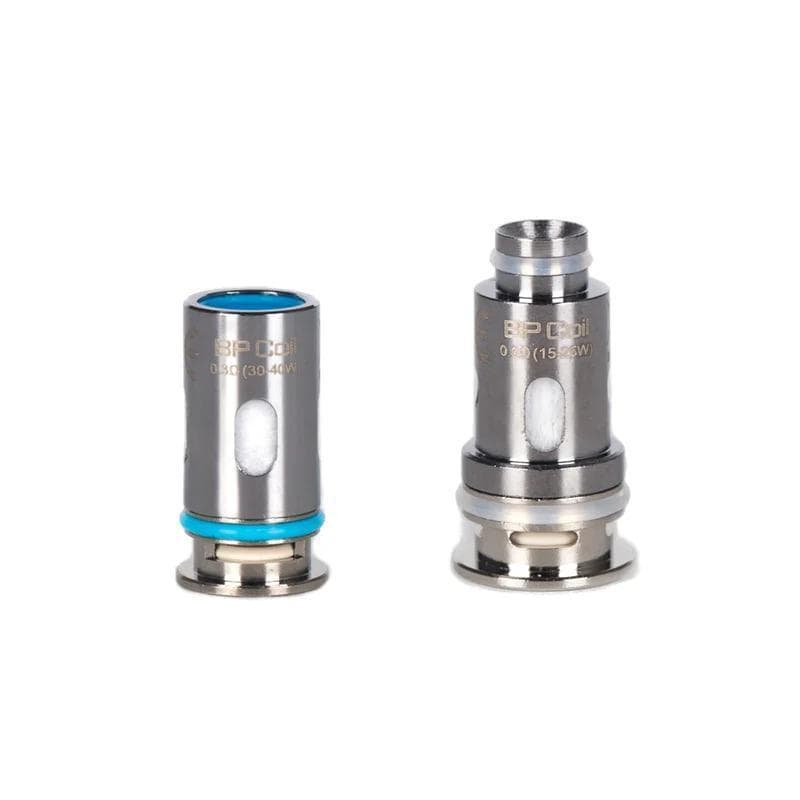 The Aspire BP60 and BP80 devices are powered by the amazing Aspire BP Mesh coils.
Sold in packs of 5 for ultimate value for money from either of our 2 vape shops in Peterborough, Vape Myst Cardea Vape Shop & Vape Myst Dogsthorpe Vape Shop or online.
The BP Coils comes in 3 different resistances, to cater for all types of vaper, they are:

0.17ohm Mesh - Ultra Smooth Experience.
0.3ohm Mesh - Intense flavour, rich experience.
0.6ohm Mesh - Dual heated, for maximum flavour.
Push-Fit Replacement Coil System

Quantity: 5pcs/pack